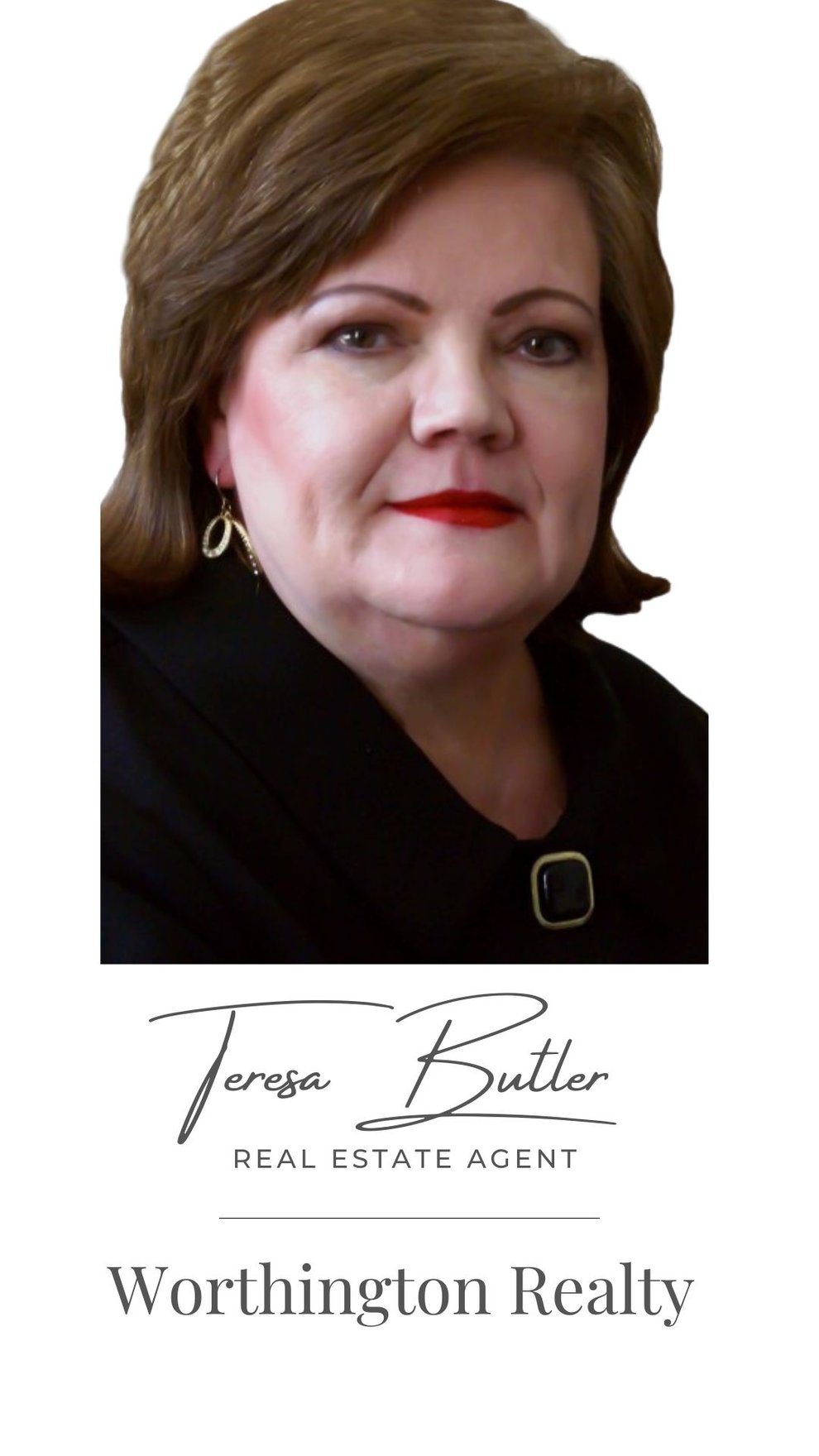 Together, we will reach your real estate goals.
Serving Central Ohio for 40 Years
Experience You can Count on, Results You Will Love
Serving Central Ohio since 1983 in the real estate industry, I have gained the knowledge and expertise to guide you smoothly through the complexities of today's real estate transactions. You can count on me to be by your side every step along the way to reach your best success, whether selling or buying a home.
My mission is to be your trusted partner in enhancing your life, fostering financial growth, and facilitating the realization of your dream home and lifestyle through real estate ownership. I am dedicated to cultivating relationships founded on honesty, respect, and exceptional service, with the aim of establishing enduring business connections. By harnessing my expertise, deep market knowledge, and innovative strategies in buying and selling real estate, I am fully committed to assisting you in achieving your real estate aspirations. Together, we will create a brighter future and unlock the potential for a fulfilling and prosperous journey in the world of real estate.
Best Service. Best Results.
When you choose to work with me, you can expect direct and personalized attention. I make it a priority to keep you informed every step of the way, ensuring you always know what's happening and what your next steps should be for a seamless experience. Your concerns and preferences are valuable to me, and I'll provide expert advice to help you make the best decisions. As your dedicated Realtor, I tirelessly advocate for your best interests. I eagerly anticipate the opportunity to assist you in achieving your real estate goals and look forward to being of service throughout your journey.
After owning my first pre-owned home and building my next home at a young age, I was inspired to help others acquire the same American Dream. I realized early on the wonderful advantages of a place to call home and building wealth through real estate. I have helped folks realize these same benefits throughout the Central Ohio area since starting my career in 1983.
Through the years, I have helped many happy clients realize their dreams through real estate. Whether buying or selling an existing home or building a new home, my clients have depended on me to guide them through the process to a successful close. I have helped them clear roadblocks along the way and worked to have as smooth a journey as possible to the ultimate goal of home ownership. As a result, my loyal clients, personal referrals, and repeat business form the foundation of my career. My clients choose me for my knowledge, expertise, honesty, and experience.
Born in a coal town in Kentucky and raised in Gahanna, Ohio to a home builder and a homemaker, I have developed early in life a devotion to God, the importance of a loving family, and a responsibility to the community. My parents taught me the importance of honesty, loyalty, respect, generosity, kindness to others, and hard work. As a result, I have run my real estate business based on these qualities.
Let's begin our journey together by sitting down to discuss your goals. Rest assured, we will set up a plan that will help you reach your best success. You will be in good hands when working with me.
I look forward to serving you in your real estate plans.
Follow me: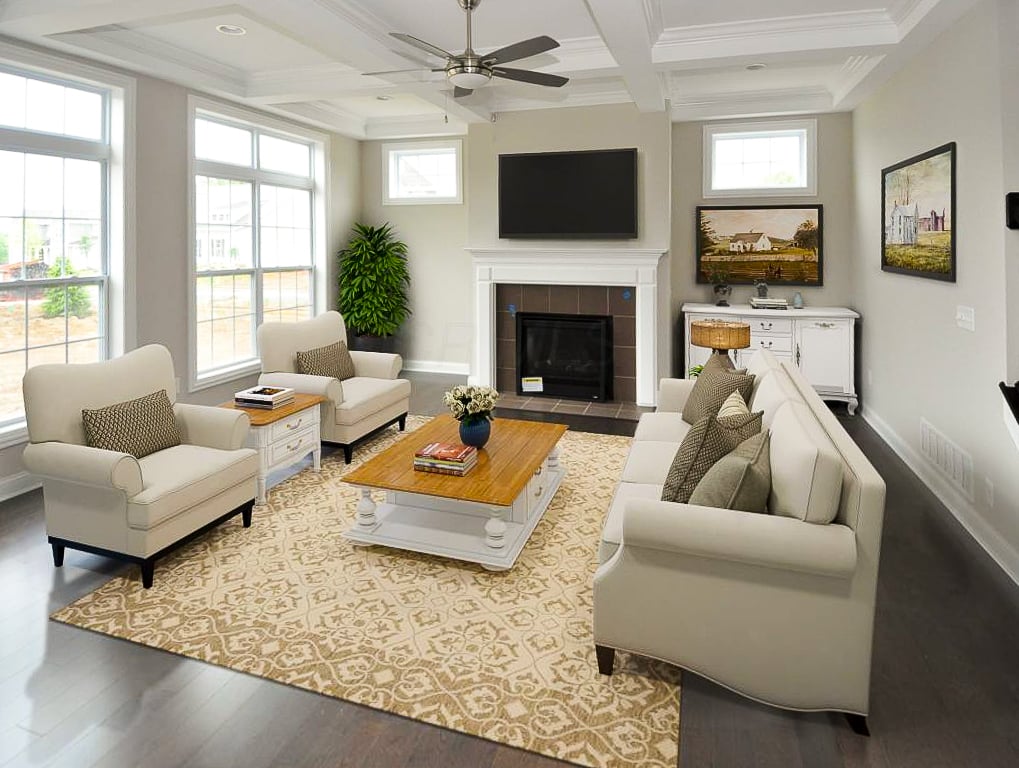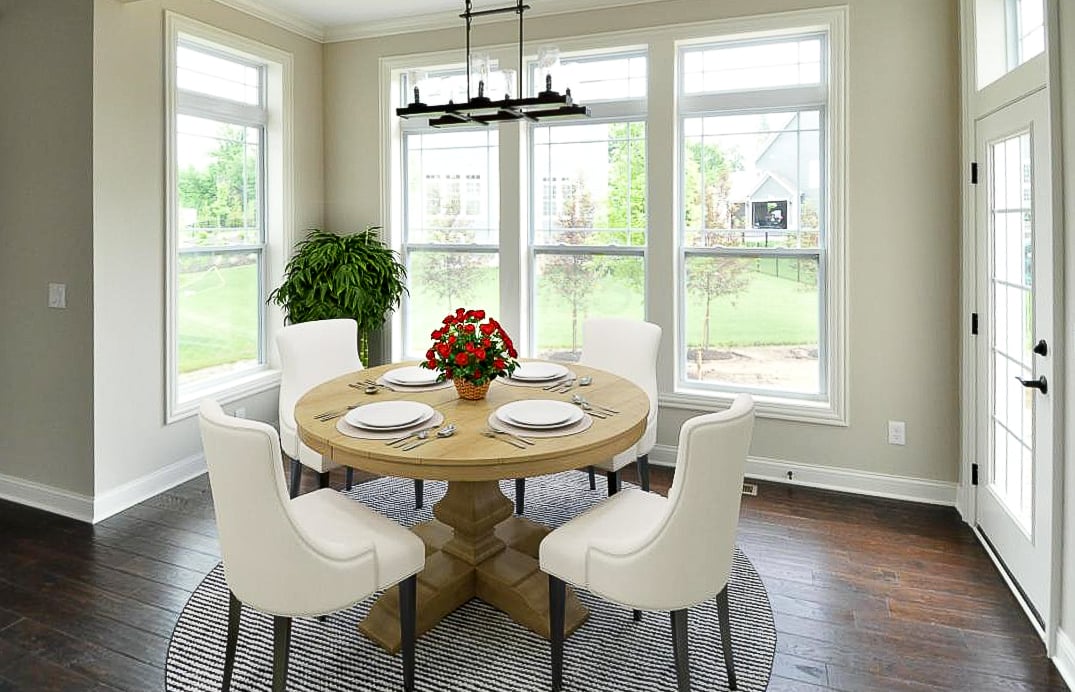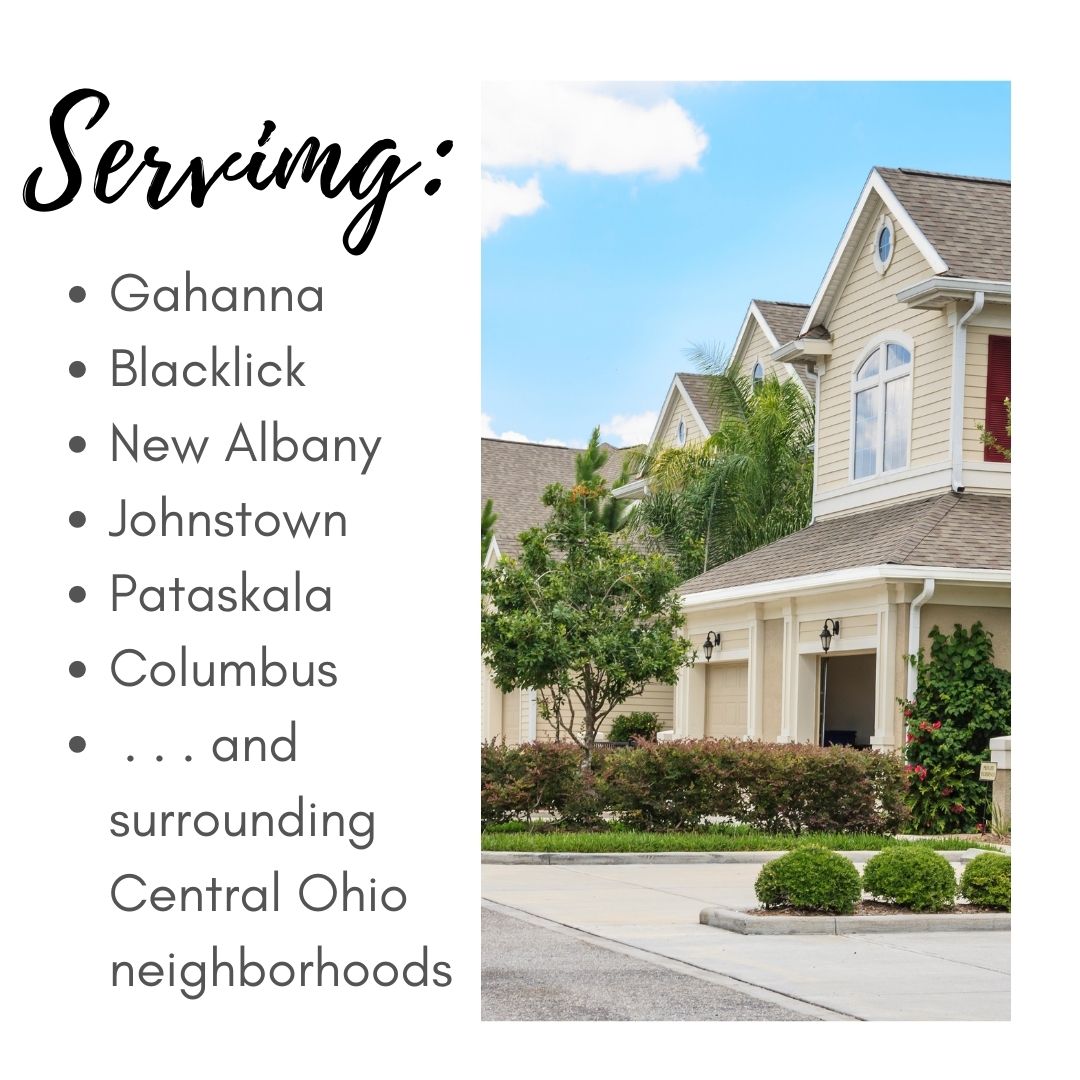 Mission Statement:
"To help those desiring to improve their lives, grow their wealth, and create a home and a lifestyle through owning real estate. Building relationships built on honesty, respect and service to create a business relationship for life."
My goal is to bring you the best experience through innovative real estate marketing and services. I am here to help you improve your life by owning real estate. A place to call home. A place to build wealth. A place to build your best life.
I will provide an unparalleled level of service to you, my client, by delivering to you a high quality of work and by pulling together the experience, skills, talents, and resources of professionals who are top in their field and who genuinely care about your interests and real estate objectives.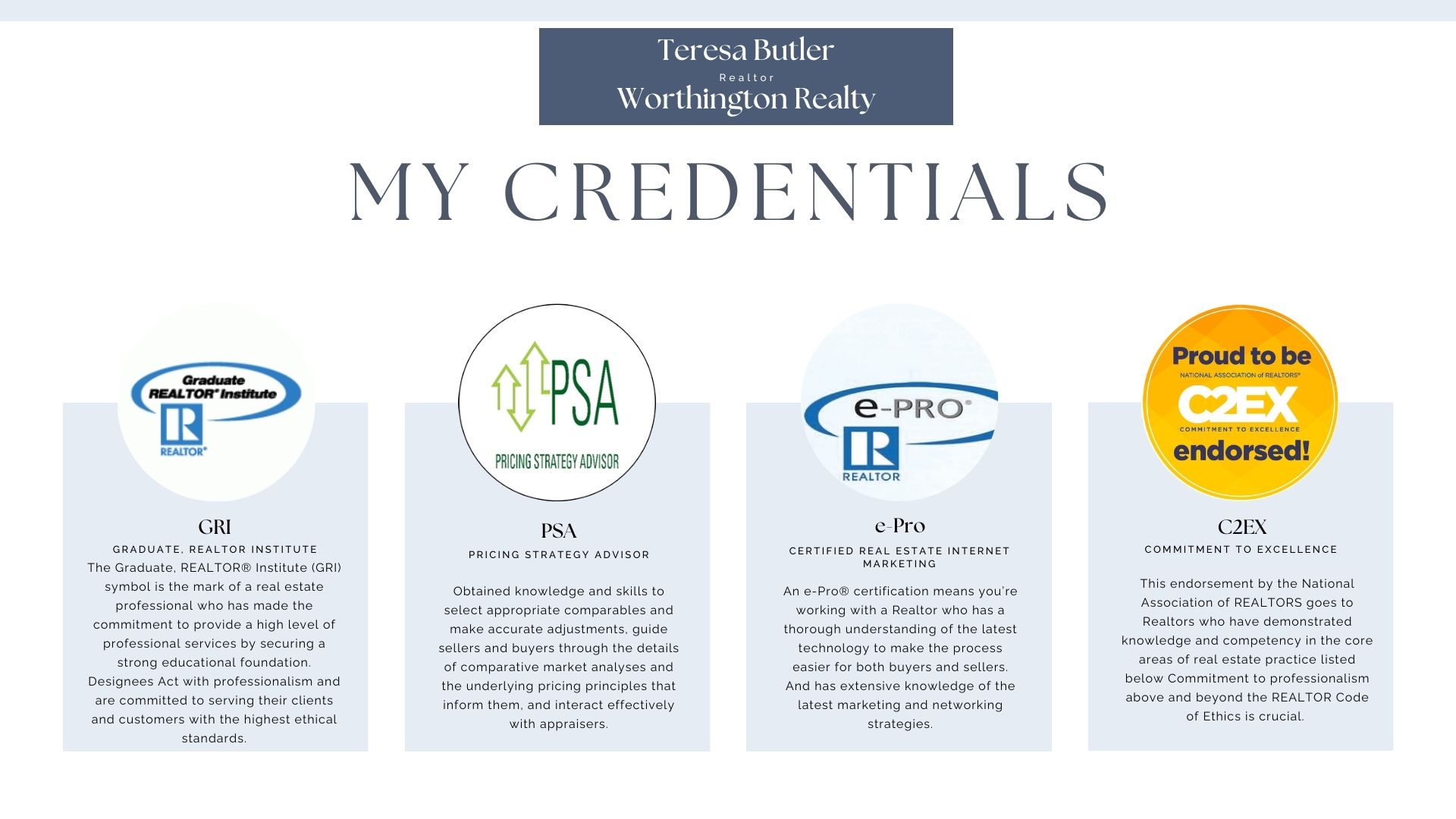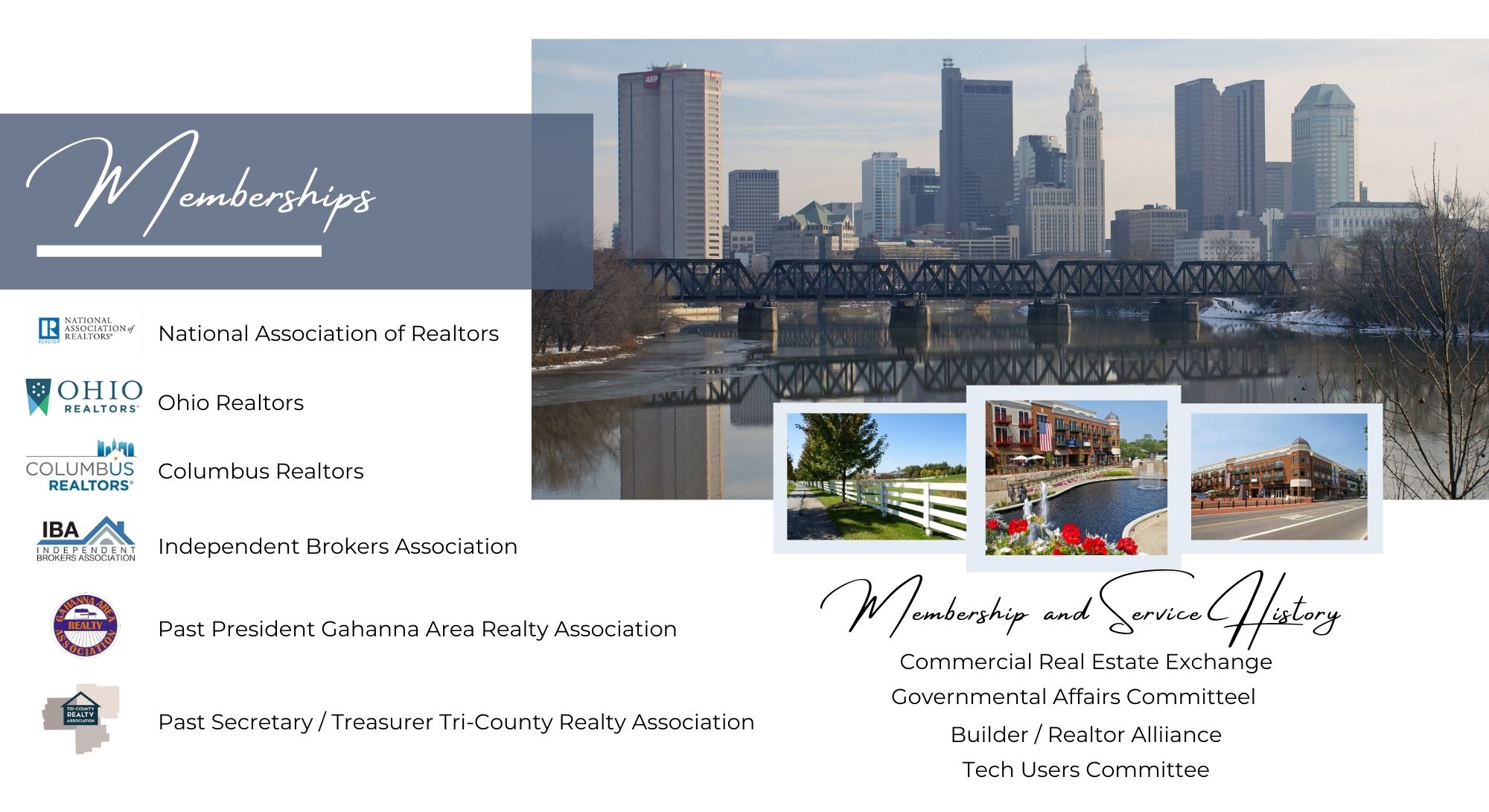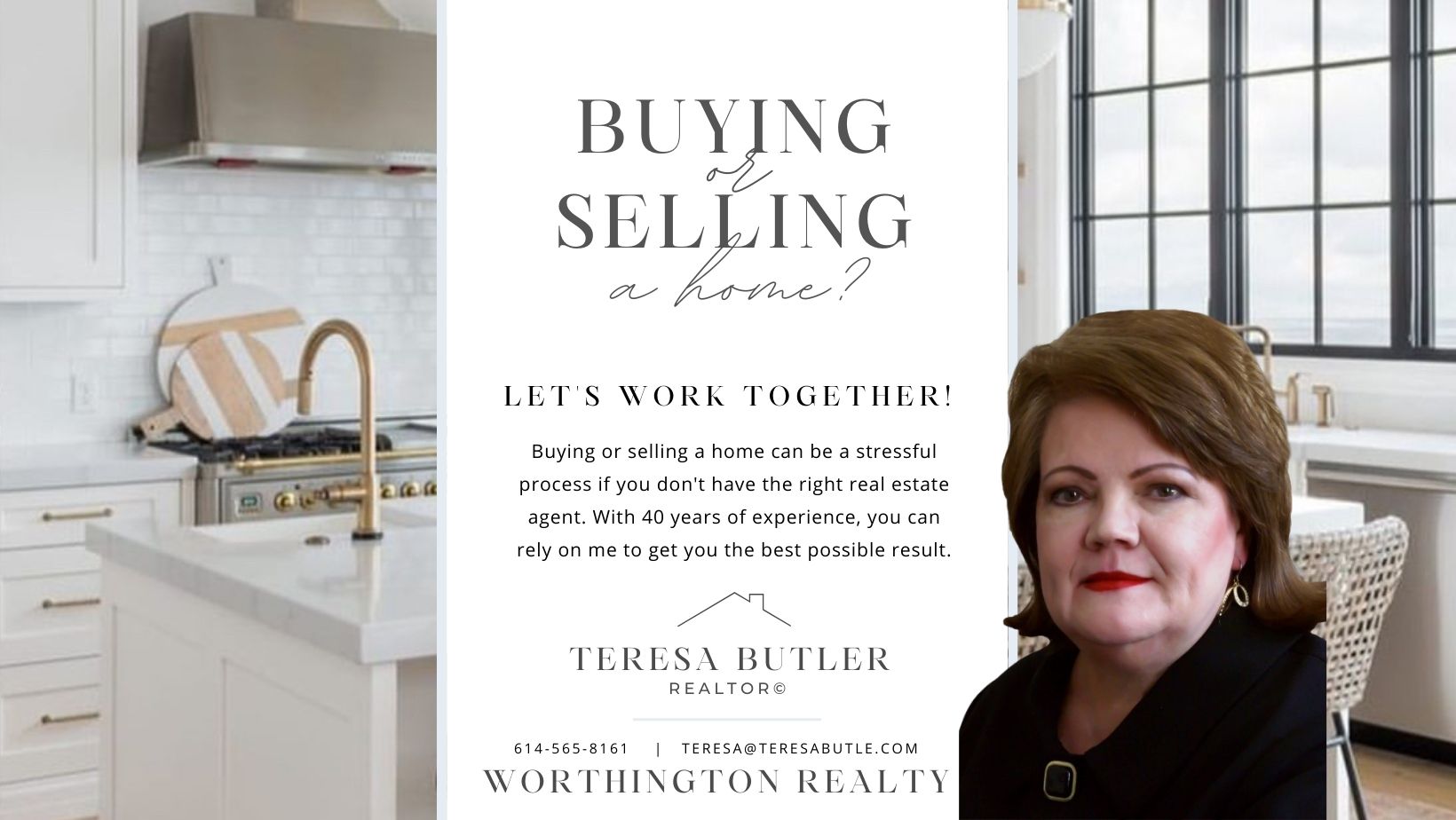 "Teresa was the best! She really listened to what we were looking for and went out of her way to find us the home of our dreams in the location we wanted."
- Anonymous